How to treat and flatten scars using silicone gel at home



Our skin is a very important body organ. When skin is regenerating a wound, scars are formed as a natural healing process. To prevent visible scarring, affected area must be looked after. Unique silicone LIPOELASTIC gel brings effective way to treat scars.
---
HOW DOES IT WORK?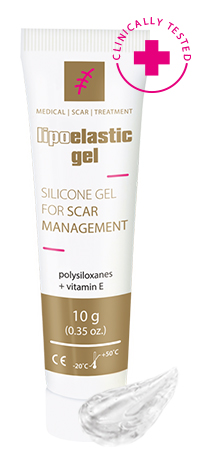 Silicone supports collagen production that makes scars softer and finer. It's a perfect solution for easy application to sensitive skin thanks to its safe and non-toxic properties. LIPOELASTIC gel scar cream after surgery is the best alternative for newly formed scars as well as old scars.

---
WHY IS LIPOELASTIC gel UNIQUE?
Fast drying silicone gel
Enriched with vitamin E, helps to regenerate the skin
High compatible silicone generation ingredients
Designed for reduction and aesthetic improvement of scars after surgery, injury or burns
Reduces redness and itching, prevents the formation of keloid and hypertrophic scars
Gel is effective to new and old scar tissue
Creates fine protective matt layer on the skin
Healing effect of silicone gel on scars is clinically proven
---
Which types of scars you can treat with LIPOELASTIC gel
LONG-TERM APPLICATION = PERFECT RESULT
Scars can change their shape and size during few months, that's why it's important to start with care as soon as possible. If you follow recommended instructions, you can achieve perfect results.
100% silicone gel shows unique and proven scar treatment method
It's important to follow long-term regular application
Recommended treatment lasts 8-16 weeks, depending on a progress, permanent improvement is noticed after this period
It's important to wash the scar and apply silicone gel every 12 hours
Works on new and old scars
PHOTOS BEFORE AND AFTER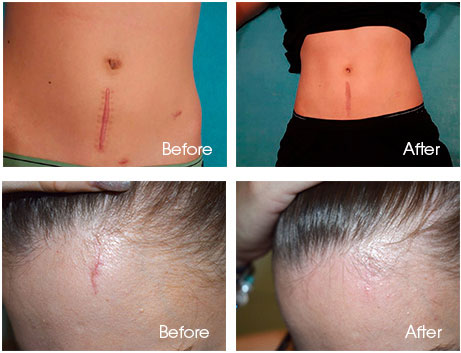 WHAT ARE HYPERTROPHIC AND KELOID SCARS?
Those are thick visible scars that can be sore and itchy; usually formed after a surgery or injury. They are often darker in colour than the surrounding skin and they don't disappear on their own.
Keloid scars
Appear after a while post-surgery or injury
Keloids have irregular shape and can enlarge progressively beyond the wound
Hypertrophic scars
Form early after surgery or injury
Raised scars that don't grow further than a wound, can fade over time