What compression garments should I choose?
Answer: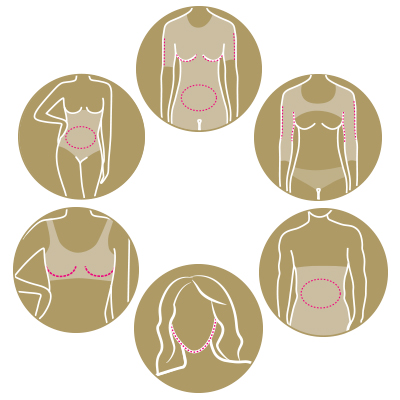 Your plastic surgeon should decide what type of post-operative garments is suitable for you.
If you need help with your selection, please do not hesitate to contact us, we will be happy to assist you.
To help us advise you, we will need the following information from you:
Procedure that you have undergone - in case of liposuction also types of areas where fat was removed
How long ago you had the surgery
Your measurements after the surgery (or prior to the surgery, if you have not had it yet). Don´t you know how to measure yourself? This article might be interesting for you: https://admin.lipoelastic.com/choose-the-right-size
In general, the areas that are operated should all be covered with post-operative garments.