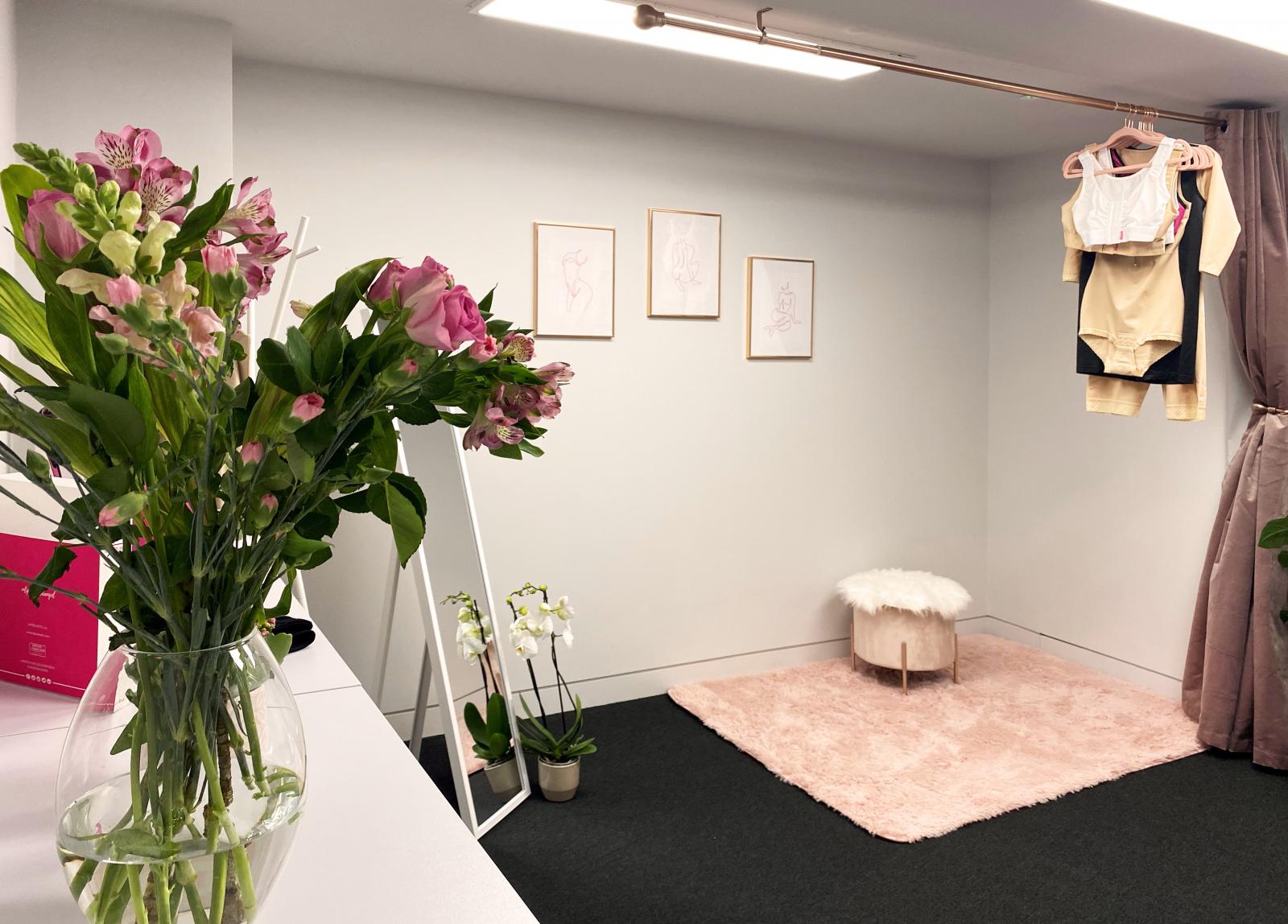 After a series of never-ending lockdowns, we are finally ready to re-open the LIPOELASTIC Compression Boutique. From the 12th of April, our team can't wait to welcome you all to the new showroom in Islington, North London.
Compression therapy is an essential part of post-operative care. It helps to minimise the swellings, bruises, and scars. Are you on a hunt for the perfect post-operative compression garment? Or are you searching for advice about the materials or sizes? Here you can book an appointment with one of our product specialists, who will correctly take your measures and answer all your questions about compression garments.
LIPOELASTIC is a worldwide manufacturer of compression post-operative garments. We only use high-quality certified materials that meet all the standards for compression therapy. To satisfy all our customers, we also offer a bespoke service. For the best results, it is crucial to choose the right style and size of the garment. Our team is happy to assist you both when coming to the showroom, or online.
The LIPOELASTIC Compression Boutique is located in Islington, North London, just over 2 miles from Kings Cross St. Pancras. We are open Monday to Friday, 9-6. For bookings and directions, see the info below.
BOOK YOUR APPOINTMENT HERE
LIPOELASTIC Compression Boutique
Unit 12&13,
8 Hornsey Street
N7 8EG LONDON
Piccadilly Line - 3-minute walk from Holloway Road station
Victoria Line and London overground - 10-minute walk from Highbury & Islington station