About compression socks
Our socks belong among the top products in terms of both-price and quality. Most importantly, DIAMOND collection provide quality, gradient compression to help improve blood circulation, prevent swelling and relieve tired and achy legs.
---
DIAMOND socks are

COMFORTABLE

MEDICAL

FASHIONABLE

STABLE

THE BEST QUALITY

Benefits of socks

Support effect

Making a second skin feel on the legs

Highly breathable and durable

No more leg pain

Suitable for any occasion

Luxury to the touch

Easy to put on

Special additives
---
TRADEMARKS
Consumers are already demanding products with higher performances and extra benefits, that´s why LIPOELASTIC® provide it´s own products with special technologies to have the products better.
---
Certificates
Why compression stockings?
Leg problems are very common in developed countries, and statistics applies that up to 60% of people concern of this. Nearly every second person has experience with tired and achy legs. A lot of people don´t know how to avoid to these problems, that´s why we are here with our products

---
Graduated compression
LIPOELASTIC compression socks offer graduated compression. The greatest amount of compression is placed on the ankle and pressure decreases in the direction of the pelvis. Such compression works to augment the venous muscle pump and it is very beneficial to the circulation of blood. While sitting or standing for long periods of time, blood gathers in the lower extremities. Graduated compression stimulates the flow from the lower extremities towards the heart. This significantly contributes to lowering the risk of developing varicose veins and other problems, such as swelling or heavy legs syndrome. Due to their ergonomic shape, LIPOELASTIC socks are both very comfortable and effective.
---
The occurence of varicose veins
Varicose veins are caused when the blood cannot properly flow back from the lower extremities and thus accumulates there. First, the strength of the venous walls suffers, then the expansion of the veins causes the venous valves to begin to fail. This results in improper backward flow of the blood, an increase in pressure, and further expansion of the veins. Eventually, the superficial veins bulge, become deformed and create varicose veins. The risk factors contributing to varicose veins are numerous. Among the important ones are genetics, congenital abnormalities of the venous valves, occupations that involve a lot of sitting (or standing), obesity, lack of exercise, and an unbalanced diet. LIPOELASTIC compression socks have a preventive effect on the development of varicose veins.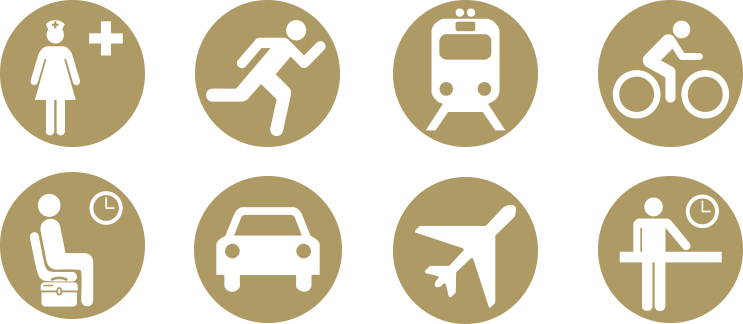 ---
Our stockings are great for you If you are
PERSON WHO HAS A STANDING JOB




If you stand on your feet nearly whole day, your legs feel the strain. You can find some of compression socks from DIAMOND line which would be best for having your legs feel happy and healthy again.
PERSON WHO HAS SEDENTARY JOB




Do you sit down in your job most of the day? It makes your legs under pressure and that´s why you feel your legs tired at the end of the day. DIAMOND line of compression socks are the best solution for you how to re-energize your legs.
ACTIVE PERSON




Are you very busy? All day working, your children and other people wants something from you so you cannot stop for a minute? It can make your legs very tired and swollen. Compression socks are exactly what you need to relieve your legs.
SPORTS PERSON




If you work out a lot and your body is pushed to the limits, your legs are tired and aching. To relieve the aches and pains, our RELAX collection is great for sporty people which can can improve your sports performance and shorten the muscle regenneration time after sport performance
---
Instruction videos