Zpomalte stárnutí pleti s kosmeceutickou řadou TEOXANE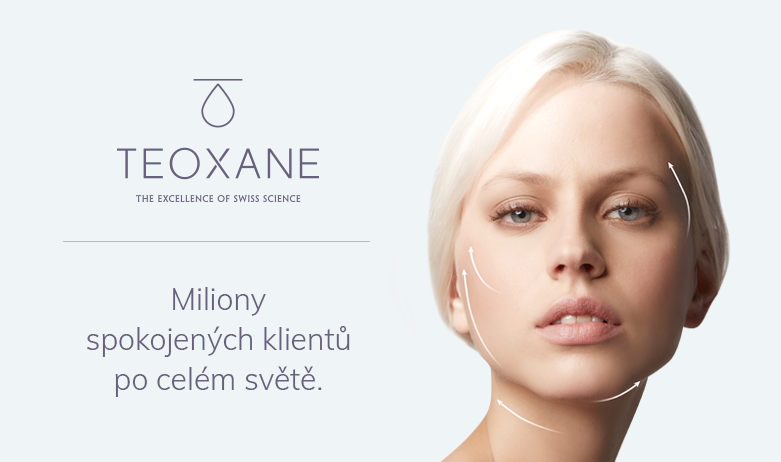 Exkluzivní švýcarská společnost TEOXANE LABORATORIES se řadí mezi světovou špičku v oblasti estetické medicíny. Součástí inovativní anti-aging produktové řady nejsou pouze injektovatelné dermální výplně TEOSYAL®, ale také kosmeceutická řada TEOXANE, která jako první na světě obsahuje resilientní kyselinu hyaluronovou (RHA) ve stejném složení jako v dermálních výplních. TEOXANE patří mezi jediného výrobce na světě, který resilientní kyselinu využívá také do kosmeceutických přípravků.
Kyselina hyaluronová je přirozenou součástí kůže. Její množství v pleti se však vlivem stárnutí rapidně snižuje. Naše pokožka ztrácí hydrataci, což vede ke ztrátě pevnosti a pružnosti pleti, která je pak náchylnější k tvorbě vrásek.
Pro zachování mladistvě vypadající pleti je vhodné v pleti udržovat ztrácející se kyselinu správnou anti-aging kosmeceutikou.
---
Dehydratovaná a suchá pleť není totéž
Zdravá pleť obsahuje mezi 10 a 20 % vody. V případě, že naše pleť obsahuje méně než 10 % vody, je považována za dehydratovanou. Dehydratovaná pleť vypadá obvykle matně, je citlivá, ochablá a drsná na dotek. Navíc vykazuje rychlejší stárnutí pleti, se sklonem k tvorbě vrásek. Dobrou zprávou však je, že zatímco suchá pleť je typ pleti, dehydratace je stav, který se dá vyřešit. Pokud začnete vaši pleť správně hydratovat, můžete jí vrátit původní svěží strukturu. Hydratace je nezbytná nejen zevnitř (pitím dostatečného množství vody), ale také zvenčí, používáním správných vysoce hydratačních přípravků.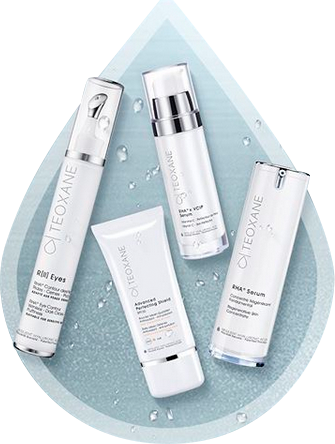 ---
---
Zvolte ty správné produkty TEOXANE pro vaši pleť
Správně zvolená pleťová péče je nezbytná k tomu, aby vaše pleť působila zdravě a svěže.
Diagnóza krásy
Nejste si jistá, jakou péči vaše pleť potřebuje? Stačí vám pár minut, abyste zjistila, jaké TEOXANE produkty jsou pro vás nejlepší.
Vzhledem k tomu, že každá pleť je jedinečná, je dotazník diagnózy pleti* vytvořen tak, aby navržená péče byla přizpůsobena vašim specifickým potřebám.
Získejte svůj osobní seznam doporučených produktů, přizpůsobený vašemu životnímu stylu.
Chci vyplnit svou diagnózu pleti.
* Dotazník diagnózy pleti je dostupný pouze v anglickém jazyce.
Kosmeceutika TEOXANE
je ucelená péče pro vaši pleť
Vzhledem k tomu, že je kyselina hyaluronová (HA) přirozenou součástí kůže je netoxická a nedráždivá. Využívá se proto často v kosmetických přípravcích, které vyhovují všem typům pleti. Produkty na bázi kyseliny hyaluronové se doporučují jako první a důležitý krok v boji proti stárnutí kůže a jako prevence proti tvorbě vrásek. Dermatology je speciální kosmeceutika* TEOXANE doporučována také pro prodloužení a zefektivnění výsledků estetického zákroku.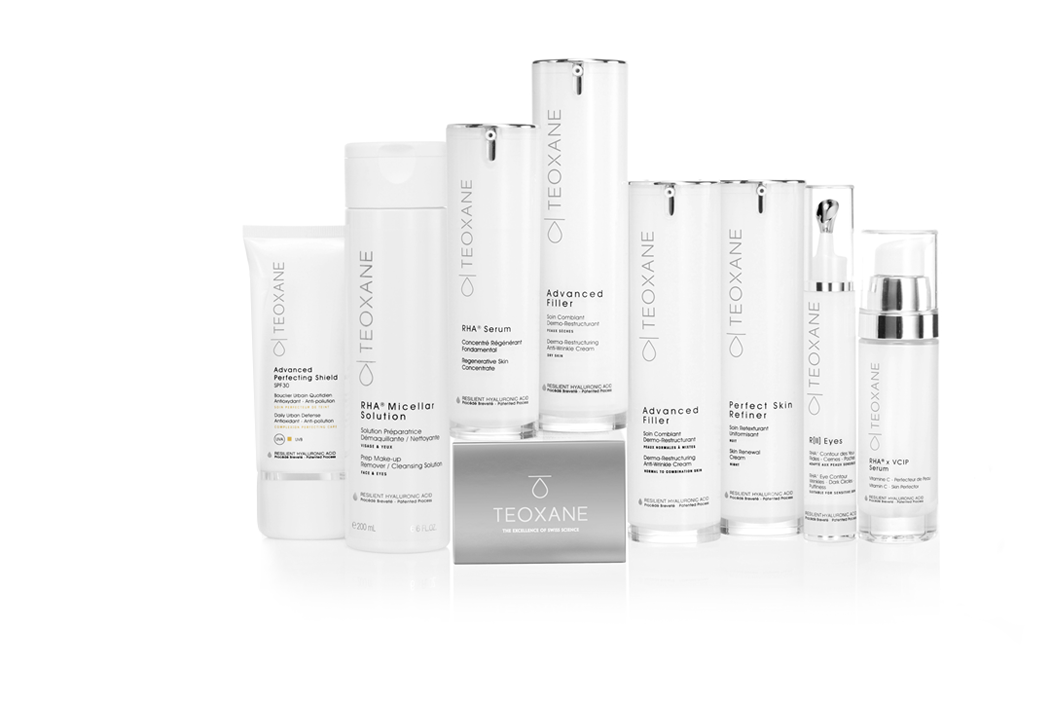 * Kosmeceutika je lékařská kosmetika, která nemá jen udržovat současný stav pleti, ale má nastartovat regenerační proces. Speciální kosmeceutiku TEOXANE je možné zakoupit pouze na specializovaných dermatologických a estetických pracovištích a na e-shopu společnosti LIPOELASTIC, která je výhradním distributorem v České republice.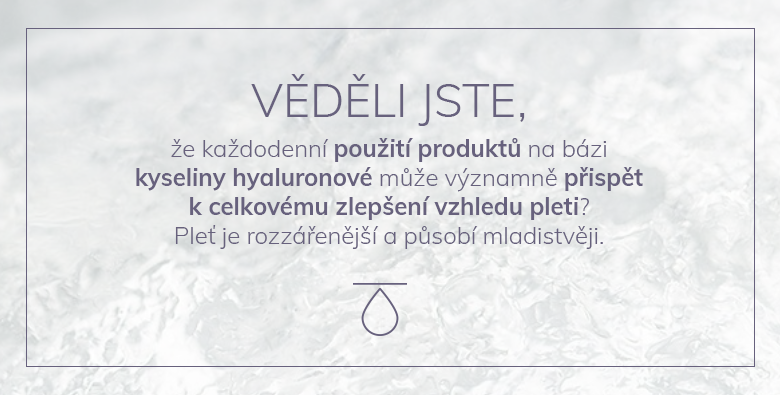 ---
Jak správně kombinovat produkty z řady TEOXANE
Profesionální péče
o vaši pleť

Podrážděná, citlivá pleť po zákroku
Matná pleť, viditelné póry, pigmentace
Vrásky, ztráta pevnosti, dehydratace
Potřeba
ZKLIDNIT
OBNOVIT
RESTRUKTURALIZOVAT
Čištění

Sérum

RHA® SERUM

Regenerační

pleťové sérum

Hydratuje

Zjemňuje

Rozjasňuje

Denní péče

ADVANCED
FILLER

Normální až smíšená pleť

Suchá pleť

Krém proti vráskám

a pro restrukturalizaci pleti

Noční péče

Specifické oblasti

(3D) LIP

Vyživující péče o rty

pro jejich větší objem

Profesionální péče

POST PROCEDURE
Zklidňující následná péče
---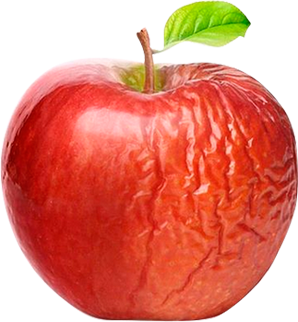 Účinný komplex proti stárnutí pleti
Všechny produkty z řady TEOXANE obsahují kombinaci účinných látek, jako jsou zasíťovaná kyselina hyaluronová, komplex pro obnovu pokožky a NovHyal, které napomáhají k obnově kůže a účinně bojují proti projevům stárnutí pleti.
Speciální RHA zasíťovaná kyselina hyaluronová, kterou má společnost TEOXANE patentovanou. RHA tvoří prodyšnou síťovinu, která zabraňuje úniku vody z pleti. Kosmeceutika TEOXANE je jedinečná díky stejnému obsahu kyseliny hyaluronové, které je použita v dermálních výplních.
DRC Komplex pro obnovu pokožky je výživný koktejl 8 aminokyselin, 3 antioxidantů, 2 minerálů a vitamínu B6.
Antioxidanty
Glutathion – účinně odstraňuje volné radikály1
Kyselina alfa – lipoová – recykluje přírodní antioxidanty2
N-acetyl-L-cystein
Glycin
Vitamin B6 – kofaktor pro více než 140 biochemických reakcí buněk3
Restrukturalizace
Hojení ran a restrukturalizace tkáně6
Syntéza a stabilita kolagenu7
Minerály
Složky přírodních antioxidačních enzymů4
Hydratace
Arigin – přírodní hydratační faktor (NMF)5
NovHyal je přírodní prvek, který obnovuje buňky a pomáhá k přirozené tvorbě kyseliny hyaluronové v pleti.
1 - D. Gerard-Monnier, J. Chaudiere, « Metabolism and antioxidant function of glutathion », Path. Biol. 1996, 44, 77-85. 2- L. Packer, E. H. Witt, H. J. Tritschler, "Alpha-lipoic acid as a biological antioxidant", Free Rad. Biol. Med. 1995, 19, 227-250. 3 - H. Hellmann, S. Mooney, "Vitamin B6: a molecule for human health?", Molecules 2010, 15, 442-459. 4 - H. Murad, M. P. Tabibian, "The effect of an oral supplement containing glucosamine, amino acids, minerals, and antioxidants on cutaneous aging: a preliminary study", J. Dermatol. Treatment 2001, 12, 47-51. 5 - P. M. Elias,"Stratum corneum defensive functions: an integrated view", J. Invest Dermatol. 2005, 125, 183-200. 6 - J.-P. De Brandt, L. Cynober, "Therapeutic use of branched-chain amino acids in burn, trauma, and sepsis", J. Nutr. 2006, 136, 308S-313S. 7 - K. Mizuno, T. Hayashi, H. P. Bächinger, "Hydroxylation-induced stabilization of the collagen triple-helix", J. Biol.Chem. 2003, 278, 32373-32379. N. Jiravanichanun, K. Mizuno, H. P. Bächinger, K. Okuyama, "Threonine in collagen triple-helical structure", Polymer J. 2006, 38, 400-403.
---